SCHOOL INFO
Silverado Middle School
1133 Coombsville Road
Napa, CA 94558
Phone: 707-253-3688
Attendance: 707-253-3632
School Hours:
M, T, Th, F 8:25 - 3:00;
W 8:25 - 12:45
Office Hours: 7:30 - 4:00
Raise Money for SMS!
Click on the images
below to learn how!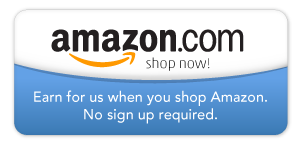 Silverado Middle School Parent Faculty Club is a 501(c)(3)
charitable and educational organization. Federal tax ID 26-2191276
If you wish to make a donation, please send it attention: PFC at SMS.
Thank you for your support!
Know Someone Being Bullied?
Use Tip411 to report it without anyone knowing it!
1. Text to tip44
2. Start your message with 707SAFE
3. All tips are 100% anonymous - no one will know who you are
4. Your tip is VERY important and will be handled immediately.
Important Family Links Regarding Nondiscrimination, Harassment & Bullying
News
Dine & Donate at Habit Burger Coming Soon!
What is Dine & Donate? Local restaurants designate a day on which a percentage of proceeds will be donated to our school to help with our fundraising needs: library, music, sports, technology, etc. We will have a Dine & Donate event every month at a different restaurant. Just think-- a lunch or dinner that we don't need to prepare AND it benefits our school!
The first Dine & Donate will be at Habit Burger on Tuesday, September 22nd from 4:00 - 10:00 PM. Flyers will be sent home with students the day before, and will also be downloadable soon on our web site.
| | |
| --- | --- |
| Posted by: SMS Webmaster | Published: 9/3/15 |
Labor Day Holiday This Coming Monday!
In observance of the Labor Day Holiday all NVUSD schools, including Silverado, will be closed on Monday, September 7th. School will resume at the normal time on Tuesday, September 8th. Enjoy the day off!
| | |
| --- | --- |
| Posted by: SMS Webmaster | Published: 9/3/15 |
Mark Your Calendars for Back to School Night!
Back to School Night is coming on Tuesday, September 15th from 5:30-8:00 PM. begin the evening at 5:30 with a community dinner in our Upper Dining Area with food available for purchase by our Parent/Faculty Club. We will also be offering great specials on spirit wear. At 6 PM the evening kicks off with the Principal's Welcome in our Upper Dining Area, with classroom visits to follow. Your student will bring home their class schedule to share with you. You will have the opportunity to follow your child's class schedule in order to hear a presentation from each teacher.
| | |
| --- | --- |
| Posted by: SMS Webmaster | Published: 9/3/15 |
Support the Silverado Paper Drive!
During the week of September 7th-11th we will be asking parents to donate paper items to our school. We will have Student Leaders in the upper and lower parking lots collecting supplies during student drop off in the morning from 8- 8:20. We are in need of the following paper items: white copy paper, color copy paper, tissue, sticky notes of all sizes, graph paper, construction paper, poster paper, chart paper, any other kind of paper you can think of! We appreciate all of your support of our students and staff.
| | |
| --- | --- |
| Posted by: SMS Webmaster | Published: 9/3/15 |
CAASPP Testing Results Coming Home Soon!
CAASPP (California Assessment of Student Performance and Progress) Results from last year's test will be sent home during the second week of September. These results provide us with a starting point, a baseline, from which to grow. The scores cannot be compared to the previous CST or STAR scores as the two tests are fundamentally different. New curriculum and teaching strategies are in place at Silverado to best support our students preparation for high school, college, and career. We are encouraged and excited about this work and continue to provide our community with a solid academic foundation from which to build.
| | |
| --- | --- |
| Posted by: SMS Webmaster | Published: 9/3/15 |
Consider Buying a Computer through Tech Connection
As you are aware students are highly encouraged to bring their own device for use in the classroom. The Tech Connection offers families the opportunity to purchase new Chromebooks using a convenient payment plan.
For more information about the district's device policy please click here.
To learn more about how to get a Chromebook through Tech Connection please click on our Spanish or English flyer linked below.
| | |
| --- | --- |
| Posted by: SMS Webmaster | Published: 8/27/15 |
Read the NVUSD Monthly Register Column Called "Education Matters"
Every month, NVUSD publishes a column (entitled "Education Matters") in the Napa Valley Register. Please find a new link here on our home page under "Quick Links" to the Education Matters web page where each monthly article will be posted.
| | |
| --- | --- |
| Posted by: SMS Webmaster | Published: 8/26/15 |
Apply Now for the Free or Reduced Meal Program
NVUSD parents,
Your student may qualify to receive healthy meals free or at a reduced price. Even if you think your family may not qualify, PLEASE COMPLETE THE APPLICATION - YOUR SCHOOL COULD WIN ADDITIONAL FUNDING FOR EDUCATIONAL MATERIALS!
How to do it:
1) You may still have the paper application that was sent home in your student's Back to School packet. If so, please complete it and turn it in to your school office. One form works for all your NVUSD students.
2) If you don't have the application, you can either ask for one at your school office or download and print one here. Again, complete it and turn it in to your school office.
3) If you'd like to complete the application online, click here.
Call Food Service at (707) 253-3541 with any questions.
| | |
| --- | --- |
| Posted by: SMS Webmaster | Published: 8/26/15 |
You are Invited to the Annual Parent Meeting & ELAC Meeting!
Please plan on attending our Annual Parent Meeting and English Learner Advisory Committee Meeting (ELAC), on Tuesday, September 8th in the SMS Library from 9:30 AM until 10:15 AM. This is your chance to learn more about the programs and services offered at SMS, our parent involvement policy, the role of the School Site Council as well as assessment data, parent resource information, and after school support programs including ACE. Refreshments will be served.
If you have any questions, please call Mrs. Jamey Myers, Assistant Principal, or Mr. Jorge Ruiz-Chavez, Parent Liaison, at SMS at 707-253-3688.
We look forward to seeing you there!
| | |
| --- | --- |
| Posted by: SMS Webmaster | Published: 8/19/15 |
New Online Payment Program for School Lunches!
For the 2015-16 school year, NVUSD is implementing a new online Meal Pay Program for school lunches. Attached below you will find a flyer in English and Spanish regarding the new program. All balances from last year's online Meal Pay Program (My Payments Plus) will roll over into the new system. To get started with the new program, please click on the link posted below or the EZSchoolPay icon below.
| | |
| --- | --- |
| Posted by: SMS Webmaster | Published: 8/17/15 |
Event Calendar
Upcoming Events
September 8th
Annual Parent Meeting & ELAC Meeting, SMS Library, 9:30 AM - 10:15 AM
September 8th - 11th
September 15th
Back-to-School Night, 6:00 PM - 8:00 PM
September 16th
September 23rd
Follow the Future Day, 8:00 AM - 12:45 PM

Fall Fundraiser Kick-off
September 25th
School Dance, K-Hall, 3:15 PM - 5:00 PM
September 29th
PFC Meeting, Staff Lounge, 6:00-8:00 PM

Fall Fundraiser Turn-in Date
Your Help is Needed!
The Silverado Parent-Faculty Club (PFC) includes all parents of students attending Silverado Middle School. We provide volunteer support and fundraising to benefit our students and teachers and improve the educational experience at Silverado Middle School. We use the opportunity to raise money for the following departments, student activities, assistance to the staff and teachers of SMS, and so much more.

The PFC meets the last Tuesday of each month at 6:00-8 :00 p.m. in the SMS Staff Lounge. We encourage you to attend and participate!

We are in need of several board, committee, and volunteer positions. There are jobs of all sizes available throughout the school year; one may be right for you! To find out more, please click on the "Can You Help" image below.




If you are unable to volunteer your time, but would still like to help support our school, we always appreciate monetary donations! For more information, please contact our president Laura Cooke here or simply write a check to Silverado Middle School Parent Faculty Club and drop it by the SMS office. Silverado's Middle School Parent Faculty Club is a 501(c)(3) charitable and educational organization (Federal tax ID 26-2191276).
Questions/Comments
About our Website?
Lea esta pagina en Español
---
Para traducir cualquier página en este sitio oprima "translation" en la parte de abajo de la página y escoja el idioma.